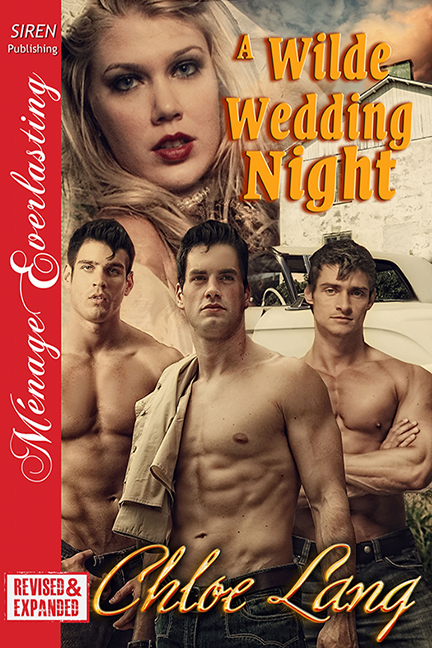 In 1951—after receiving her college degree, Carol Faxon meets three brothers, Jack, Tom, and Will, who sweep her off her feet with their uncivilized charm.
Returning from the Korean War, Jack Wilde is met by his two brothers, Tom and Will, and the woman of their dreams. But the curvy dreamboat is an outsider, and the unusual ways of their family will be difficult for her to understand and accept. Difficult or not, the three brothers are determined to win her heart and her hand.
At a raucous, popular nightclub, the sexy cowboys propose something very strange.
Will this virgin see past what she's known to be acceptable in her world and follow the three sexy cowboys all the way to Wilde, Nevada, to the altar, and eventually to their wedding-night bed?