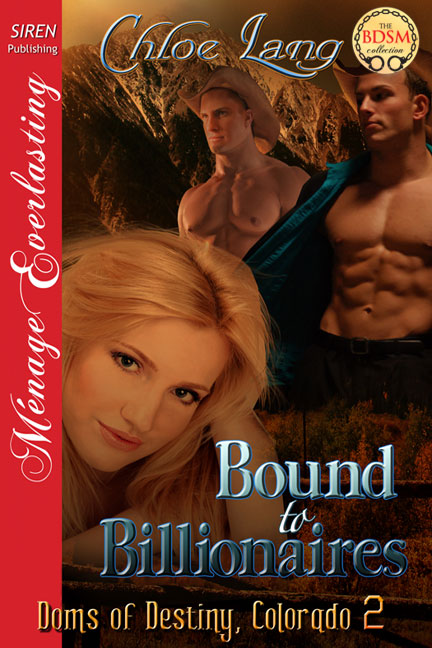 Book 2 - Doms of Destiny, Colorado
Megan Lunceford has lost everything—all her money, her job, even her mother's diary, and she's about to lose her house if she can't defend herself against a ten million dollar lawsuit by two sexy billionaires. Her final restitution for her ex's crimes brings her to Destiny, Colorado and face-to-face with Eric and Scott Knight, the men suing her.
When Megan enters the courtroom Eric and Scott immediately realize she's innocent. Someone is using her to get to them, someone very dangerous. Her ex, their former employee, is in prison, but the man's old allies are still on the outside. The brothers make her an offer to drop the suit if she agrees to be their personal assistant twenty-four-seven for three months. She agrees and the three set out to find the actual culprit. Will Eric and Scott keep Megan safe and win her heart before all is lost?
Available at: