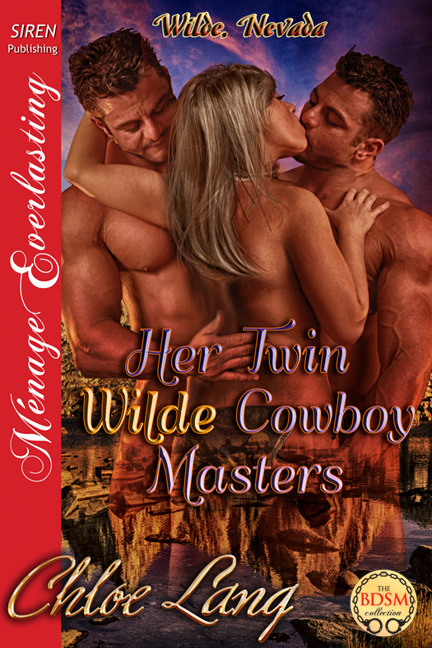 Book 1 - Wilde, Nevada
Mackenzie works undercover as a waitress, hoping against all odds to find her missing brother. She's been on the trail of one man she believes might know something but hasn't had any luck. Could it be she's been too distracted with the cowboy Masters twins instead of focusing on her task? Their never-ending advances seem impossible to deter, and Mackenzie finds herself daydreaming about what it would be like to share their bed if only for one night.
Wade and Wyatt Masters's failed attempts to win the heart of Mackenzie lead them to change their pursuit tactics. It seems to work, and after tearing down her walls, they discover the gorgeous outsider has a dangerous secret. Will the evil who is behind her brother's disappearance destroy everything they've discovered, everything they hold dear—or will the three work together, holding on to each other, and save her brother, allowing them a future?
Available at
Amazon | Bookstand | Barnes & Noble
Kobo | Google Books | Apple