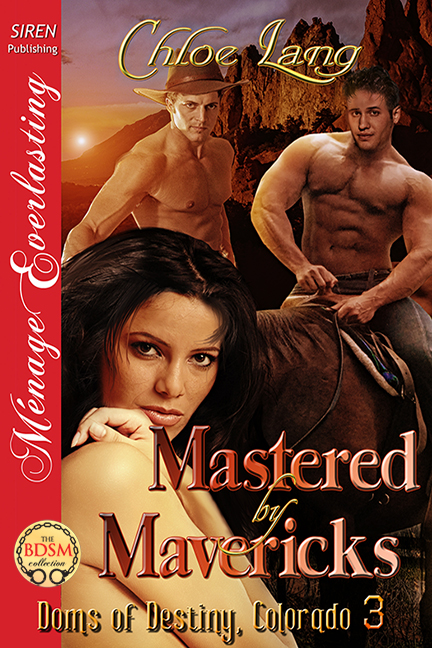 Book 3 - Doms of Destiny, Colorado
Officer Nicole Flowers gets a call from a sheriff in Destiny that sends her on quest to find out the source of all her recent troubles. The truth she doesn't know is her new struggles aren't new but were born in her dark past.
When Nicole arrives in Destiny to do a little, personal detective work, everything changes after she meets two cowboys—Sawyer and Reed Coleman. Though resistant to the sheriff's insistence for the two to be her bodyguards, intrigued, she finally agrees.
Sawyer can see the beautiful policewoman has been carrying a heavy load of guilt, though Nicole's unwilling to share much about it. Reed is immediately blown away by Nicole. Her presence awakens feelings inside him he's never experienced before and isn